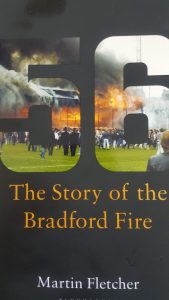 Martin Fletcher's harrowing account of the terrible fire at Bradford City's ground on 11th May 1985. Fifty six people perished in the blaze. Martin Fletcher was a twelve year old boy and was in Valley Parade on that faithful day.
In later years he devoted himself to investigating how the disaster was caused, its culture of institutional neglect and the government's indifference toward football fans' safety at the time.
This is the story of the disaster football never properly acknowledged.