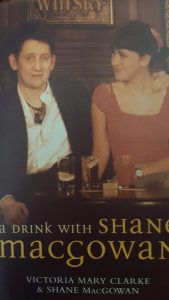 This biography of Shane MacGowan charts his life from early childhood in Tipperary through to his fame as the star of The Pogues.
The book celebrates MacGowan the musician and offers insight into his perspective on this world – and the next!
The book is a first person history based on frank conversations between Shane and Victoria.  It is a must read biography for all music fans.