Peter Crouch takes a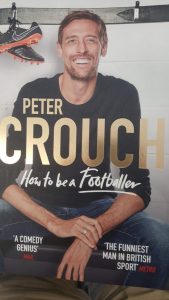 light hearted look at how to be a footballer.
The topics include;
How to avoid Roy Keane when you've just bought a big car
Ask how much before getting a hair cut
Plan your goal celebration wisely
Never share your Nachos
Crouch doesn't take himself too seriously.
A very enjoyable read.