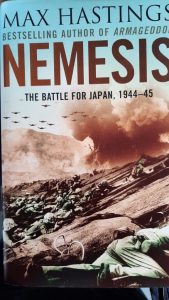 Featuring the most remarkable cast of commanders the world has ever seen, the dramatic battle for Japan of 1944-45.
The battles were acted out across the vast stage of Asia: Imphal and Kohima, Leyte Gulf and Iwo Jima, Okinawa, and the Soviet assault on Manchuria.
In this gripping narrative, Max Hastings weaves together the complex strands of an epic war.
The author explores the military tactics behind some of the most triumphant and most horrific scenes of the 20th century.