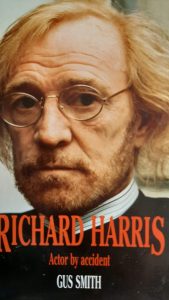 The sub title is Actor by Accident.  Gus Smith charts the stormy career of the limerick born actor who rose to fame in This Sporting Life.
Harris starred in more than thirty films. He also had an illustrious stage career.
However, he is best remembered for his off stage antics.  These antics are very well described in this fine biography.