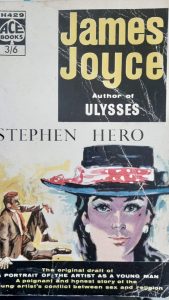 Stephen Hero is a posthumously-published autobiographical novel by James Joyce.
Its published form reflects only a portion of an original manuscript, part of which was lost. It is rumoured that Joyce threw the manuscript onto the fire. Most of it was rescued by his wife Nora.
Many of its ideas were used in composing A Portrait of the Artist as a Young Man.