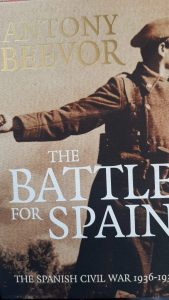 To mark the 70th anniversary of the Spanish Civil War's outbreak, Antony Beevor has written a completely updated and revised account of one of the most bitter and hard-fought wars of the twentieth century.
This brisk and accessible book provides a balanced and penetrating perspective.
The author explains the tensions that led to this terrible overture to World War II.