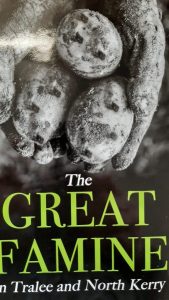 This Book is back in Stock from 16/01/2020.
An account of events during the Great Irish Famine in Tralee and North Kerry. MacMahon focuses on human stories rather than statistics as he depicts the unprecedented events, upheavals and challenges of the famine years through the eyes of those who were there.
The author reveals archival information which has lain hidden and untapped for 170 years.
Bryan MacMahon is from Ballyheigue . He is one of Kerry's foremost historians.