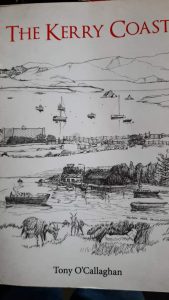 Join local author Tony O'Callaghn on a journey around the Kerry Coast.
The Kerry coast is an exploration of a treasured heritage. The book is sprinkled with anecdotes by colourful personalities.
These people's lives have been and continued to be influenced by the sea that surrounds the county.
This book is a welcome addition to the long history of Kerry.