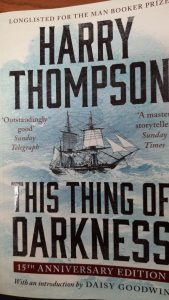 Brilliant young naval officer Robert FitzRoy is given the captaincy of HMS Beagle, surveying the wilds of Tierra del Fuego. He is aged just twenty-three. He takes a passenger: a young trainee cleric and amateur geologist named Charles Darwin.
This is the story of a deep friendship between two men. The twin obsessions that tore it apart, leading one to triumph and the other to disaster.
This is the 15th Anniversary Edition. The novel is introduced by Daisy Goodwin.